Concrete Answers Series Hub Site for Architects, Engineers and Developers
Help
for Commercial Projects
About NRMCA
Concrete excellence through technical leadership and construction industry support.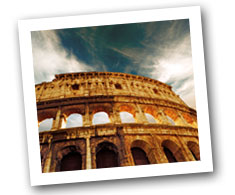 Concrete has been a leading building material for over 2,000 years. No other construction material provides the strength, durability and economy of concrete. Modern ready mixed concrete also provides remarkable flexibility in meeting the needs of challenging placement and sustainable design considerations. Founded in 1930, the National Ready Mixed Concrete Association provides exceptional value for members by responsibly representing and serving the entire ready mixed concrete industry through leadership, technology advancement and education.
Beyond direct support for members, an important part of NRMCA's mission is to provide information and guidance to builders, owners and the engineering and design communities. NRMCA provides a network of informational Web sites and delivers hundreds of training sessions each year, from one hour Webinars to five-day events. The association's goal is to provide the most accurate and up-to-date information to enable our partners and customers to make the best and most informed decisions.
We are fortunate in the concrete industry to work with an outstanding product that has served mankind for ages and yet is advancing rapidly.

Links to NRMCA site: