Concrete Answers Series Hub Site for Architects, Engineers and Developers
Help
for Commercial Projects
Concrete

Education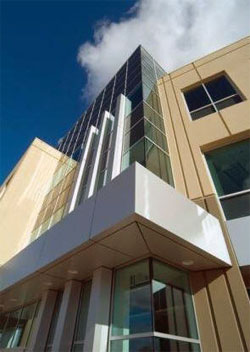 AIA Approved CEU Credits
NRMCA's Continuing Education Series (CES) has been designed to provide valuable, current and authoritative information on important subjects for architectural, engineering and construction professionals. Course offerings are available at locations throughout the U.S. through scheduled seminars, as well as on the web via online seminars. In addition, NRMCA staff (or personnel from partner resource organizations) may be able to conduct on-site seminars at design offices and local or national conferences.
Certification Programs
NRMCA offers certifications for both ready mixed concrete industry facilities and personnel.
Concrete-in-Practice "How-to" Info Sheets
Concrete In Practice is a series of 42 information sheets on important technical topics, written in a non-technical "What, Why and How?" format.
Continuing Education (Specifier) Webinars
This "live" Webinar series extends this support through a convenient and effective online format. Presenters are Concrete Resource Team members, each with a very strong knowledge of concrete and an average of more than 20 years of construction industry experience.